Featured product: June Dress - Red
Dark western never looked so good!
Named after June Carter, this stretch bengaline dress is available in black, red or pink. The dress features long piped sleeves with faux snap cuffs. The front snaps are fixed to create a seamless look. Customised with rose and thorn embroidery on the collar, cuffs, bust, and hips, the pleather piping pulls the whole look together to create the most striking wiggle dress
(click the image to see more..)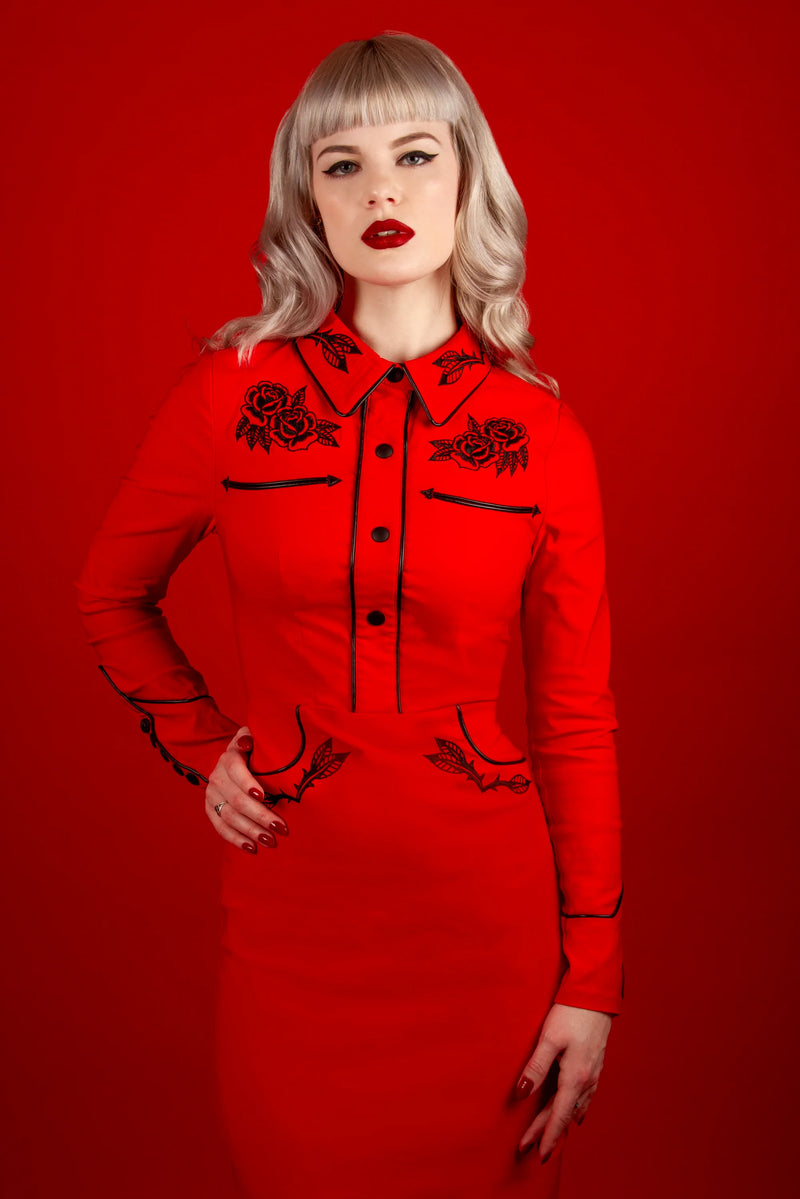 Buy Now, Pay Later available
Get the all pretty things you've been eyeing off now, and pay for them later!
We offer multiple pay later payment services, with options currently available to customers in Australia, New Zealand, USA, Canada and the UK.